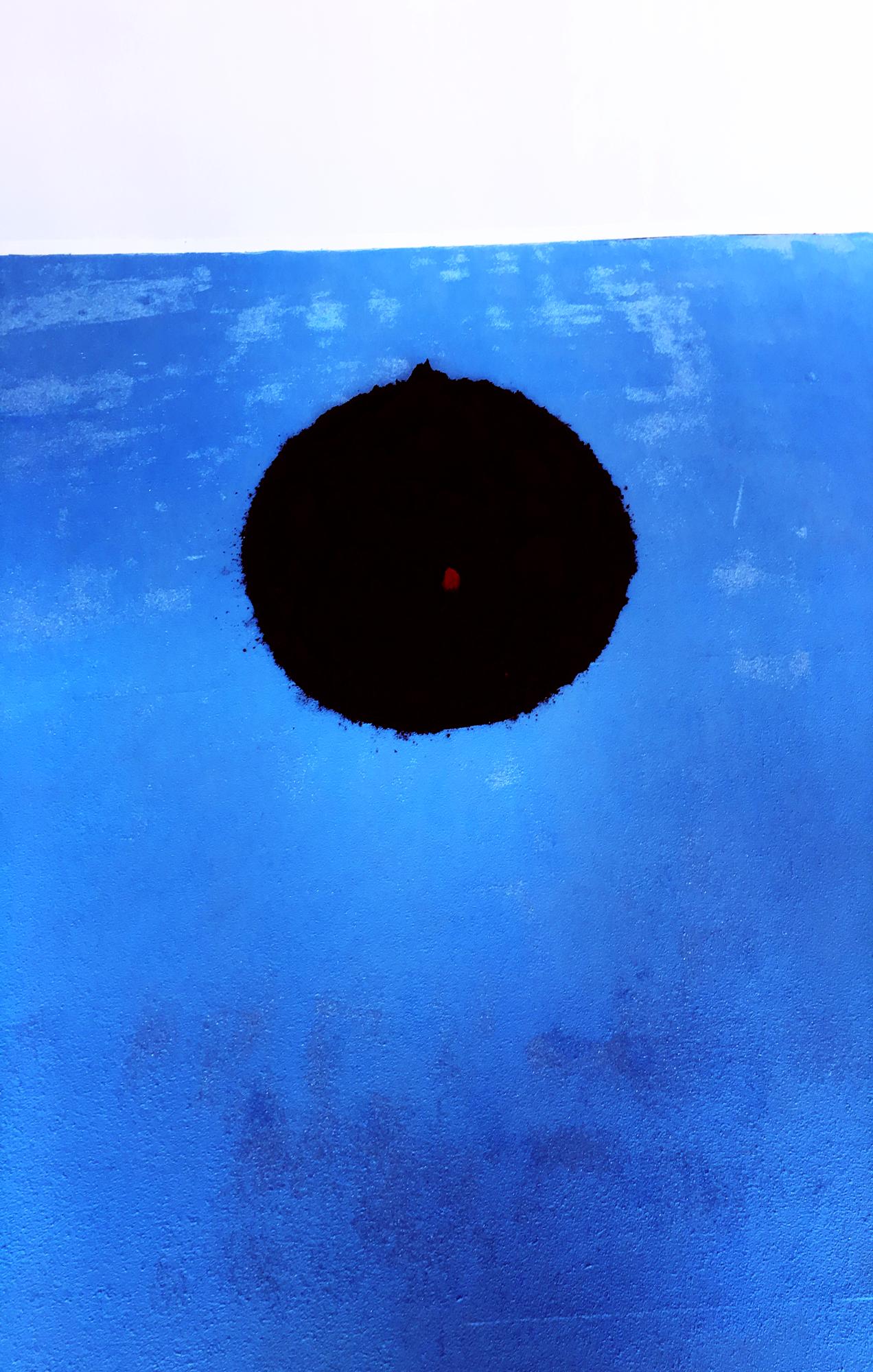 Materials: pastel on wood
Isaak praying with his wife is portrayed here as San Ysidro a patron of plowers, who prayed in the fields while an Angel plows his field..
Materials: carved wood with animaged projections, cloth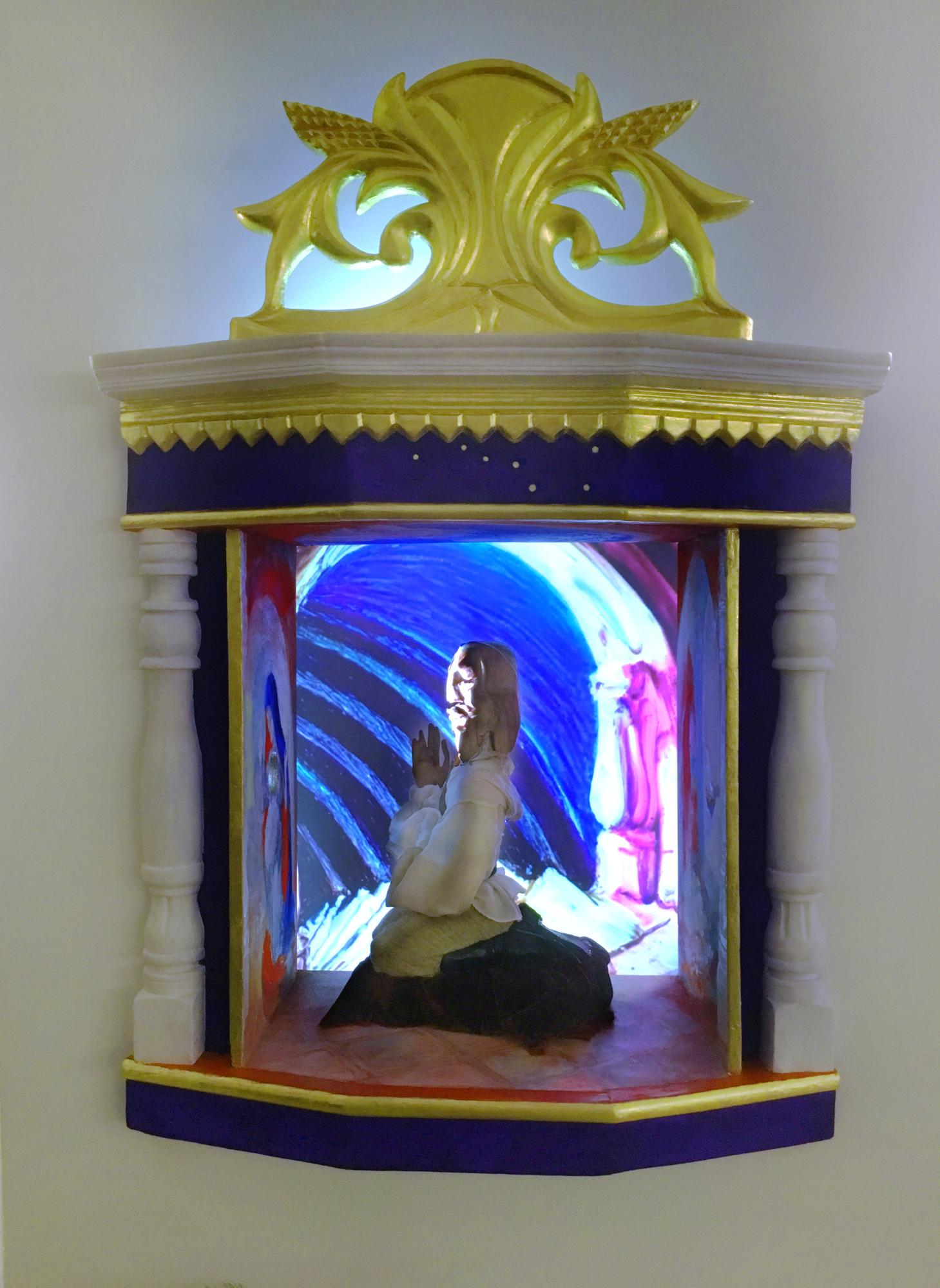 This multi-media installation comissioned to LUMEN ANIMAE by Farfields Estate in 2017. Artists designed a gallery space and a series of art works around the concept of Redemptive Agriculture featured in the Jewish tradition, where every seventh (Smita) year, no crops are planted and the Earth is allowed to regenerate.
Animated loop (4:25min). The centerpiece of Mysterium Georgicus installation.
Materials: paint on glass. sand, light, video footageate.
Materials: black/red earth, light reflective paint
Praying Isaak Installation
Vide Documentation of Praying Isaak Installation and Exhibit
Top panel of Praying Isaak Installation