'The Promise' is an animated documentary based on Leon Malmed's story of survival during Holocaust. The film was made by College of the Canyons (COC) students taking a Film Production class with filmmakers Ruah Edelstein (Media Entertainment Arts (MEA) artist in residence) and Masha Vasilkovsky (MEA faculty) in collaboration with COC and The Righteous Conversations Project (a non profit organization dedicated to honoring the lives of Holocaust Survivors led by Samara Hutman).


We are grateful to honor Leon Malmed and the memory of all the victims of the Holocaust through making 'The Promise'. Our intention was to document the despicable crimes, as well as the courage of the human spirit for our collective consciousness and the generations to come.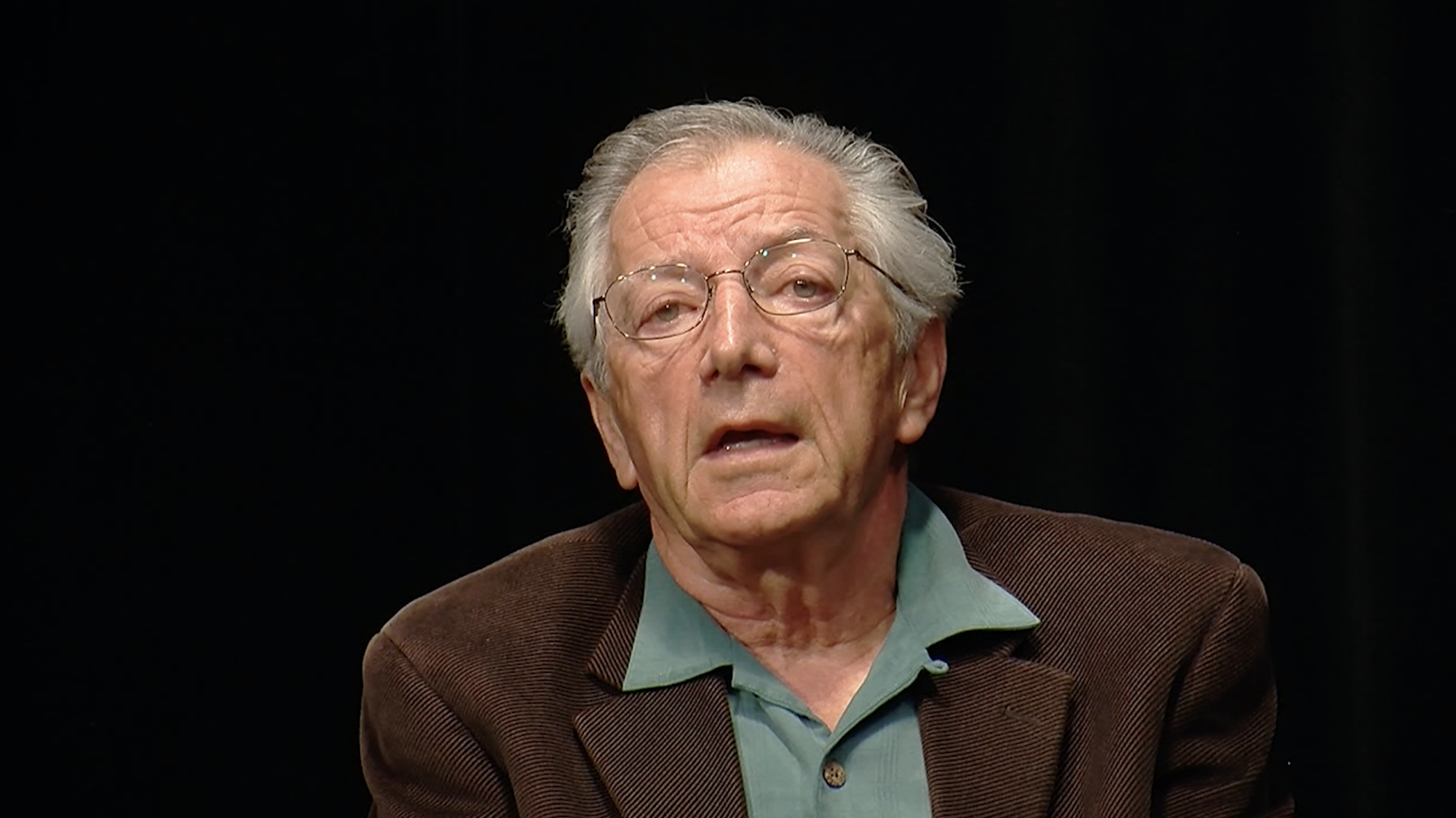 Leon Malmed, Holocaust Survivor
Rachel and Leon, animation by Alexa Jonker
Yellow Star, animation by Steven Taing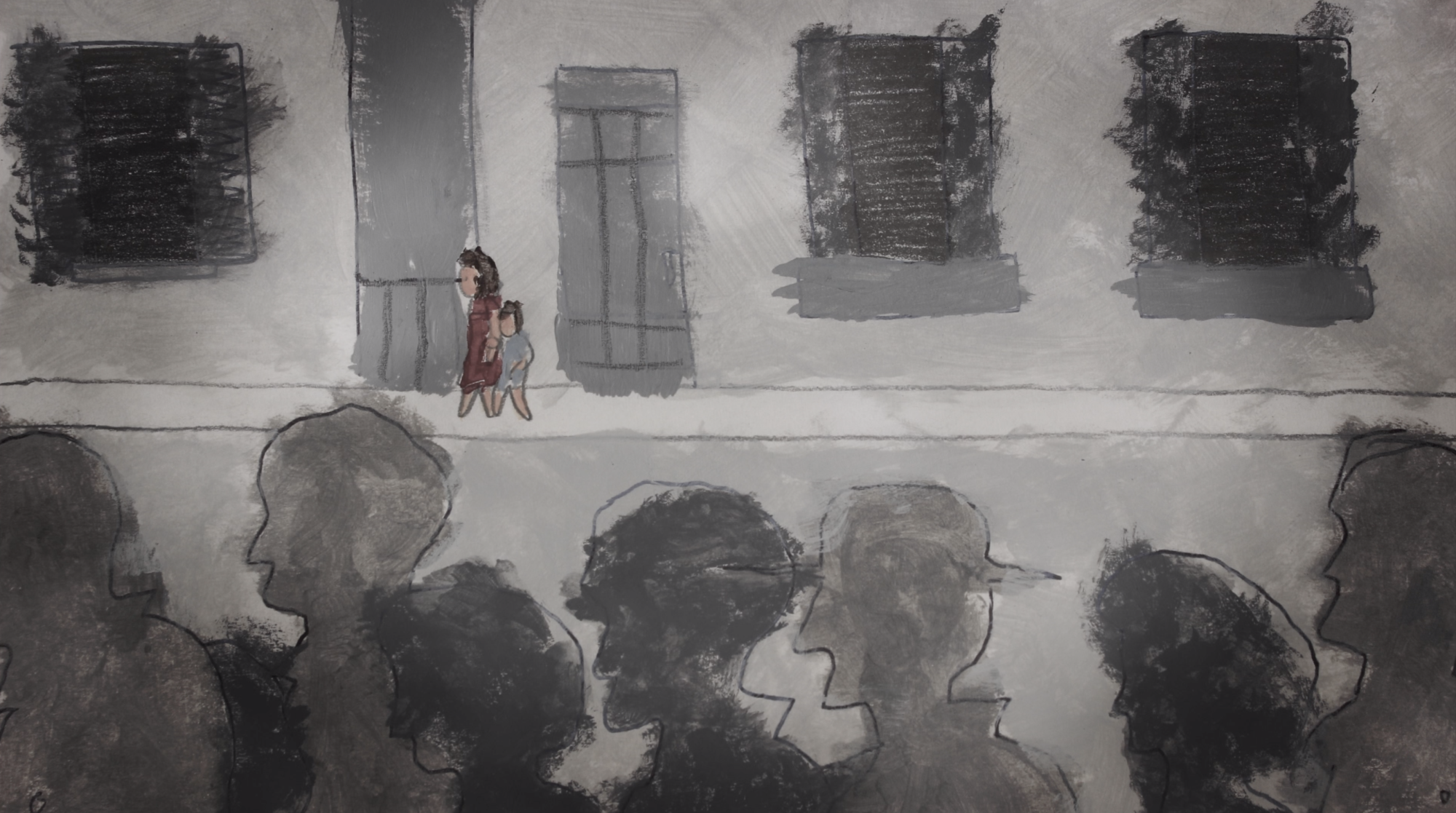 Kite, animation by Rachel Crane and David Ponce
'At the onset of the Spring 2017 semester, the class filmed an interview with Leon Malmed, when Leon shared his story with the students. The transcript from that interview was used to storyboard Leon's narrative. Students divided the story into scenes and animated their segments over the course of the semester using a 2D drawn animation technique. Frames were painted with gouache for the final look.
Ruah Edelstein and Masha Vasilkovsky at the gallery opening for 'The Promise'
featuring artwork from the production
The Promise, the story of Leon Malmed, 15min, 2017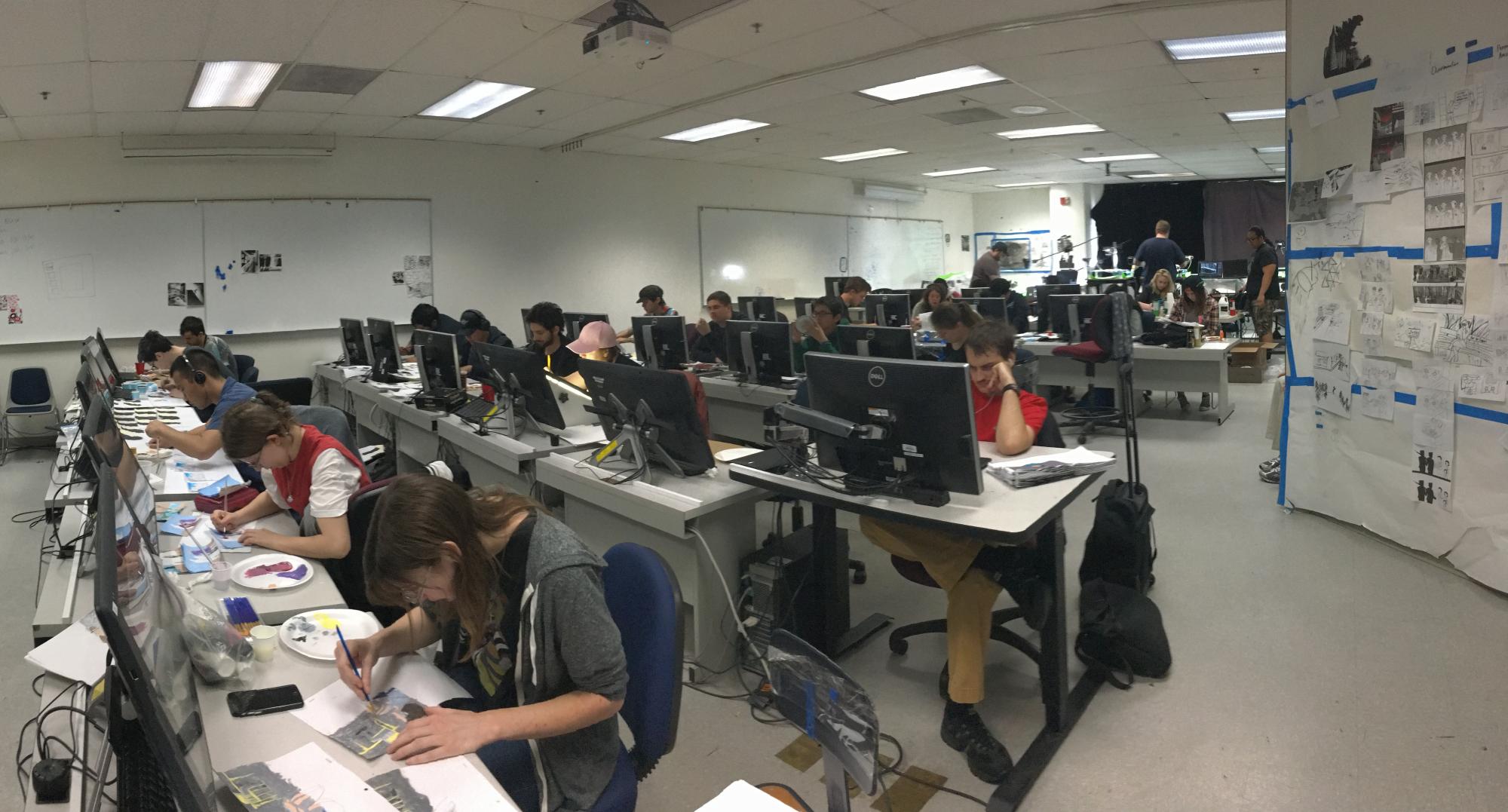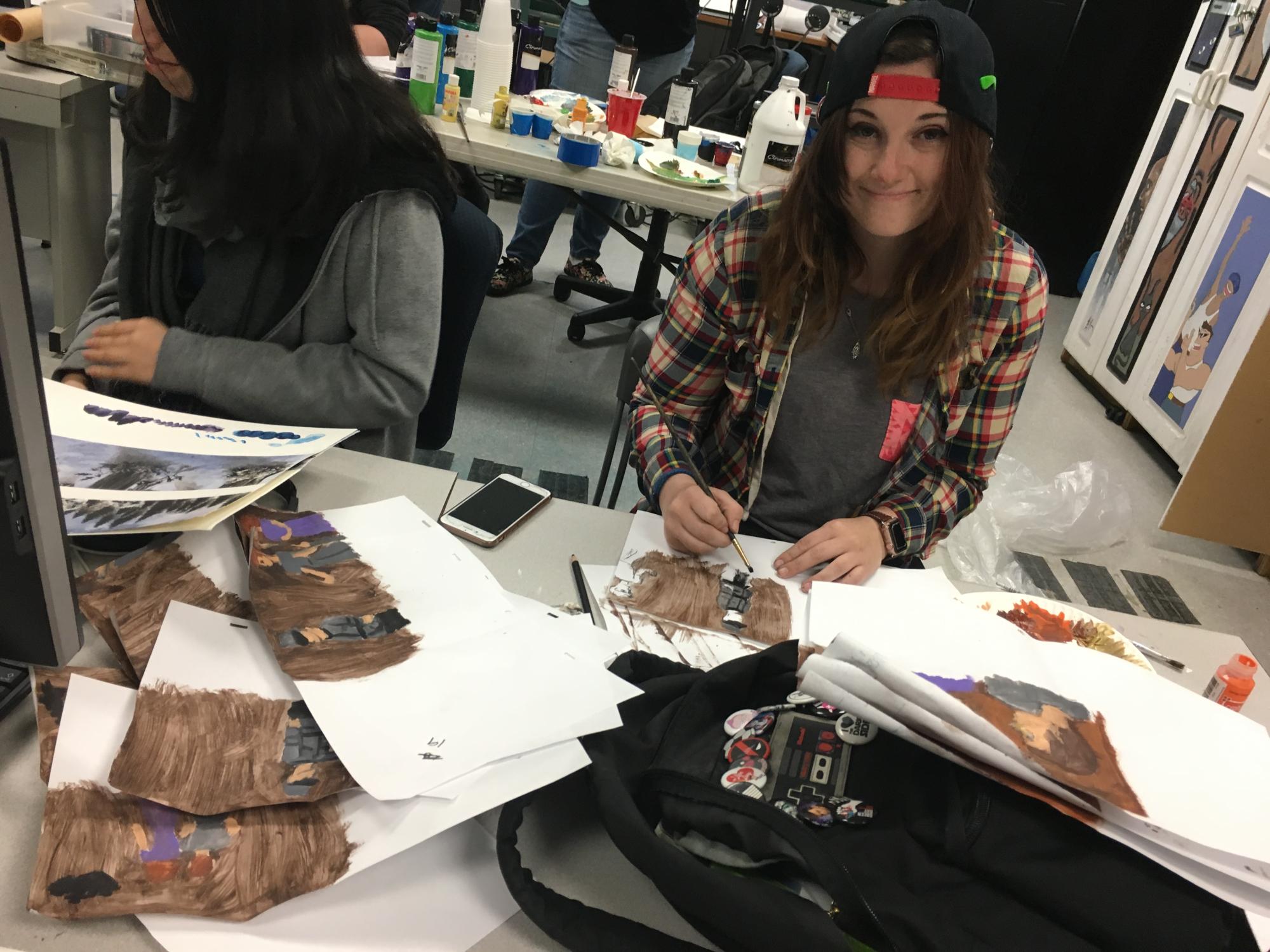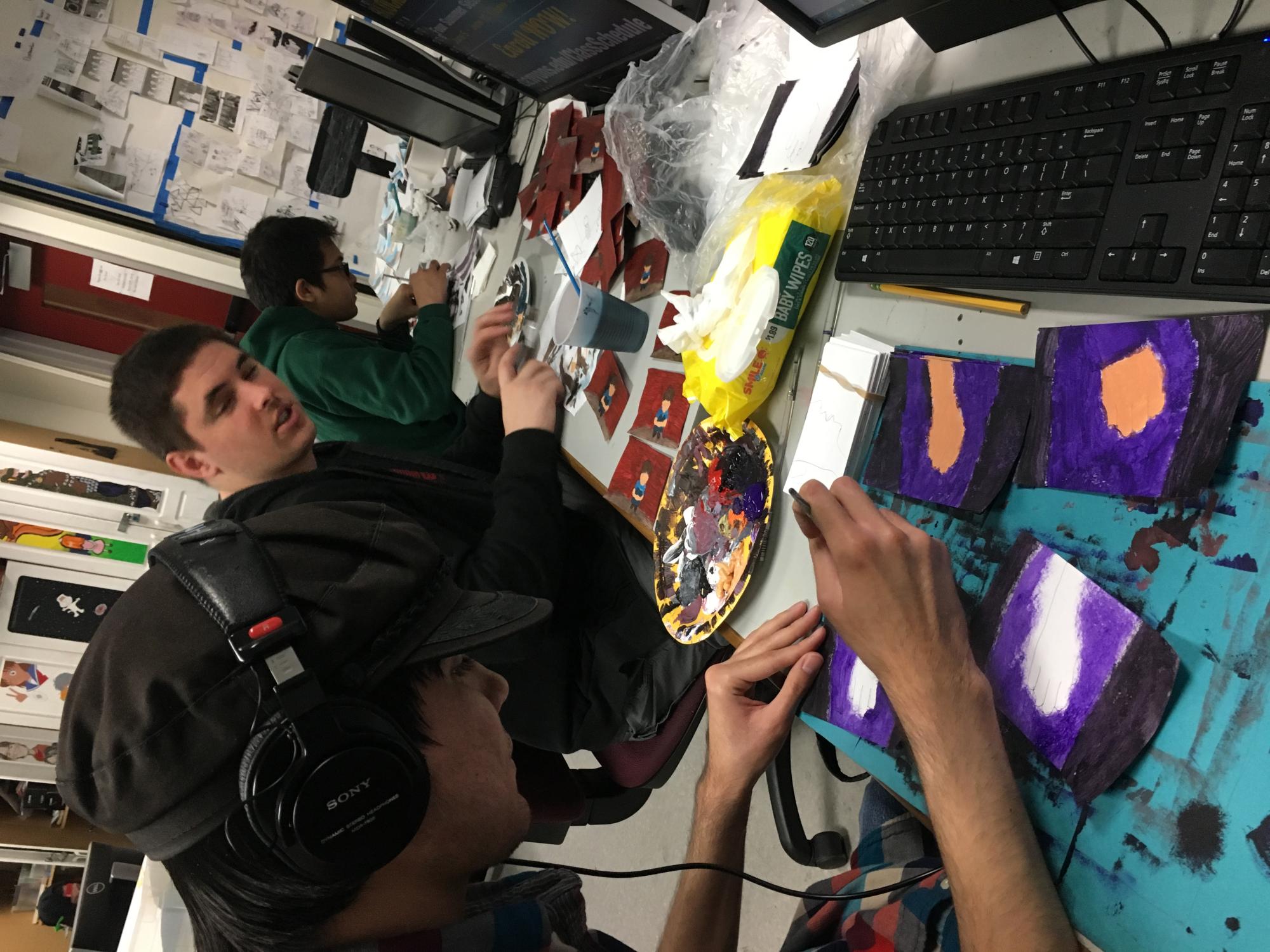 Student Animators in the Production Classroom